Two Ladoga gas pumping units for process line 5 delivered to Amur GPP site
Photos:
captioned
uncaptioned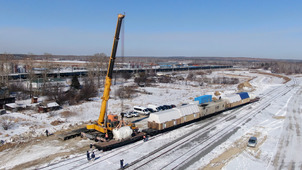 The fifth pair of Ladoga gas pumping units has arrived at the Amur Gas Processing Plant (GPP).
They will be installed on the fifth process line of the plant within the next months.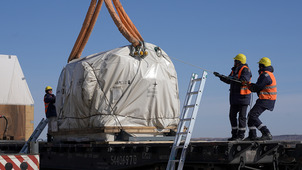 Ladoga gas pumping units are the most powerful domestic equipment items that are the key elements of booster compressor stations of Amur GPP.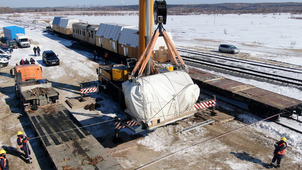 The stations are designed for compressing commercial gas for the purpose of its further transfer to the Power of Siberia gas pipeline.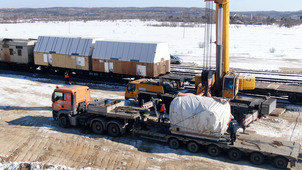 In total, six booster compressor stations (according to the number of the process lines of the plant) will be put into operation at Amur GPP, and each of them is equipped with two Ladoga units.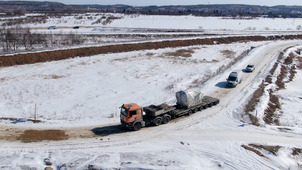 Ladoga gas pumping units are manufactured in St. Petersburg at Nevsky plant.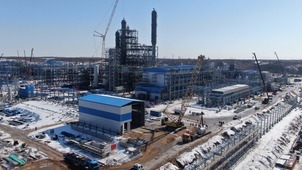 The units crosses the distance of more than 8 thousand km to Amur GPP within two months on special railway platforms.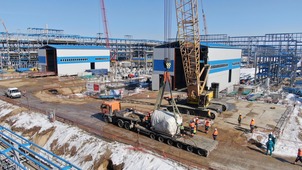 Temperature of at least positive 5 degrees was maintained in them throughout their journey.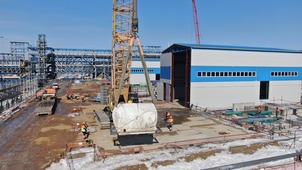 Ladoga gas pumping units feature high output and efficiency, reliability under harsh climatic conditions of the Far East of Russia, such as low temperatures and seismicity of up to 8 points.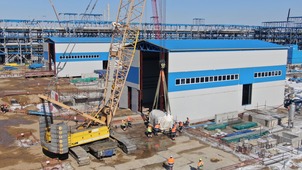 Ten of the twelve Ladoga gas processing units have now been delivered to Amur GPP.