Another 182 new residents: seventh house for Amur GPP employees was commissioned in Svobodny
Photos:
captioned
uncaptioned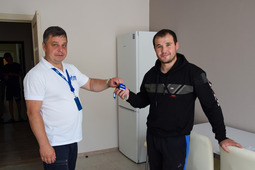 Gazprom Pererabotka Blagoveshchensk employees and their family members celebrated a housewarming party last weekend in a new house in the center of Svobodny.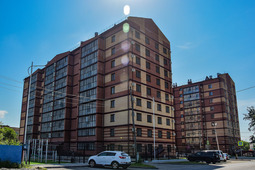 Nine-storey house with 90 apartments was commissioned on Upravlencheskaya street.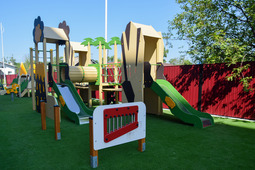 Corporate housing has been fine finished and has everything for comfortable stay, including furniture, sanitary ware and household appliances.
There are a children's sports and gaming complex, parking and green area on the adjacent territory.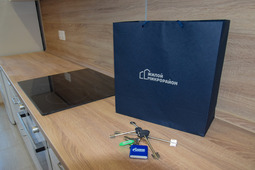 Currently, Zhiloy Mikrorayon LLC is the real estate developer has already built seven houses for 467 apartments for the Amur GPP employees in Svobodny.
It is planned to commission the next 6 houses intended for the residence of Gazprom Group companies' employees in Svobodny.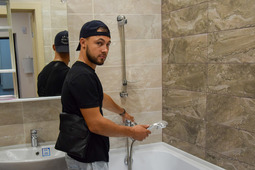 Meanwhile, Alekseevsky residential district for 5,000 people is under construction by Zhiloy Mikrorayon LLC, acting as real estate developer, in the north of Svobodny.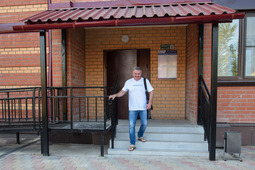 These are 36 townhouses and 42 apartment buildings with 1,688 company's apartments, as well as a school, kindergarten, clinic, community centre, and gym.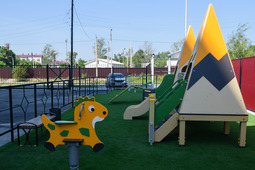 First 12 houses were commissioned in the district at the end of last year, 390 families of the Amur GPP employees celebrated the housewarming.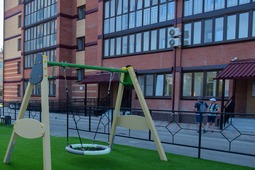 All housing is corporate and is intended for the employees of Gazprom Pererabotka Blagoveshchensk (the investor, owner and