Public Council of Amur GPP and Amur GCC projects assembled in Svobodny on August 25
Photos:
captioned
uncaptioned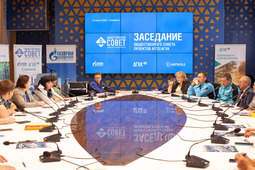 The attendees wrapped up the results of implementation of the projects by the leading resident companies of Svobodny priority social and economic development area for H1 2022 and also talked about the upcoming events since the autumn in this town that the President pays special attention at will be busy and interesting.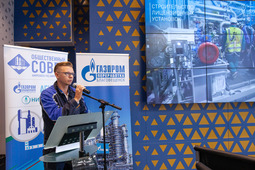 Evgeny Koshkarov, Head of the Planning and Control Department of Gazprom Pererabotka Blagoveshchensk LLC, said during his speech to the public that Amur GPP project is now 86 percent complete.
Aleksei Vereshchagin, General Director of the Amur GCC, said that high-tech pyrolysis equipment is being delivered and power and water supply and other facilities are being built at the Amur GCC.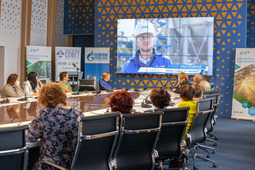 Representatives of both companies stressed that construction of the production facilities continues, while social activities are in an active phase.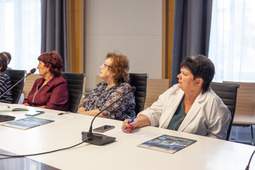 Gazprom Pererabotka Blagoveshchensk LLC acting as the investor, owner and operator of Amur GPP, has intensified its efforts to employ operational personnel and provide jobs for Amur region residents, including Svobodny residents.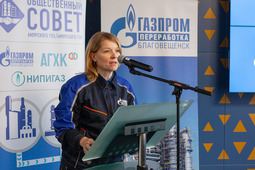 More than 2,136 people are now permanently employed by Gazprom Pererabotka Blagoveshchensk. 490 of them (every fifth) are employees aged up to 30 years old. And those, 146 are the Amur region residents, including 52 young Svobodny residents.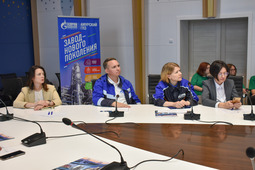 Scientists of the Far Eastern Branch of the Russian Academy of Sciences are working in the construction area of Amur GPP: they are monitoring the state of the environment, flora, and fauna. The biologists have taken part in the Amur GPP/Amur GCC Public Council meeting in audio conferencing mode for the first time.
Preliminary results of their studies say that there are no effects on the state of the plant communities and fauna of terrestrial vertebrates, including fish, and native species feel comfortable.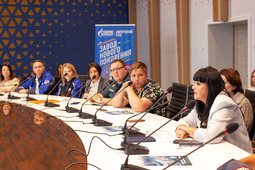 New projects are in the near future. Svobodny — Vse Svoi (Everyone's Welcome) festival of national cultures is scheduled for September 24 in Svobodny. It is held with the support of the Amur Regional Ministry of Culture, the administration of Svobodny, and the resident companies of the gas chemical cluster are taking part in it.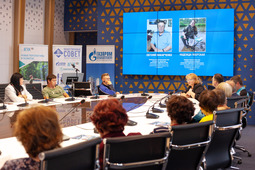 «Today's meeting has shown the facts that when we unite, we can do a lot for the benefit of Svobodny, Svobodnensky district, and their residents. The result of 2022 activities is very good,» Galina Tkachenko, Chair of the Public Council of Amur GPP and Amur GCC projects, wrapped up the meeting.