Discharged servicemen of Amur Combined Arms Association are offered a job at Amur GPP as part of Far Eastern and Arctic Recruitment Project
Photos:
captioned
uncaptioned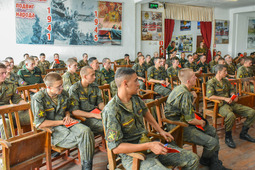 Gazprom Pererabotka Blagoveshchensk specialists held several career guidance meetings in the military units located in the surroundings of Belogorsk in the Amur Region.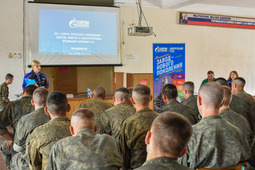 Conscripted servicemen were told about potential employment, benefits and career opportunities at the Amur GPP as well as provided with information about current vacant positions and showed a video about the plant.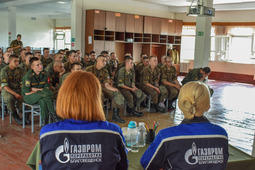 «We are interested in recruitment of the servicemen of the Amur Combined Arms Association as permanent operating personnel. During the two days of our trips, we talked with 500 servicemen and 250 of them filled out the questionnaires for employment. These are potential candidates who are intend to move to Svobodny to work at the Amur GPP after their dismissal,» explained Evgeniya Gotskalo, Chief Specialist of the HR Department at Gazprom Pererabotka Blagoveshchensk.
The event was organized as part of the Far Eastern and Arctic Recruitment Project, which is implemented by the Russian Far East and Arctic Development Corporation (the FEDC) with the assistance of the Ministry for the Development of the Russian Far East and Arctic jointly with the Ministry of Defence of the Russian Federation and the Our Arctic Center of Volunteers and Personnel.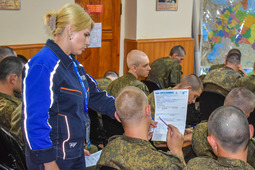 «Today we are working with Gazprom Pererabotka Blagoveshchensk is the largest employer in the Amur region and resident of the Svobodny Priority Development Area. We are confident that the project will help the company to involve young professionals,» said Gasan Gasanbalaev, Director of the HR Development Department at the FEDC.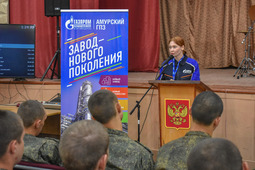 Hiring of operating personnel at the Amur GPP is underway. All employees are provided with comfortable corporate housing when they move to Svobodny.
A new residential district for 5,000 people as well as all the necessary social infrastructure are being built for the Amur GPP operating personnel: a school, a day care facility, a sports hall, an art and culture centers, shops, and other household spots. The Amur GPP employees and their family members get compensation and relocation allowance when they move to Svobodny.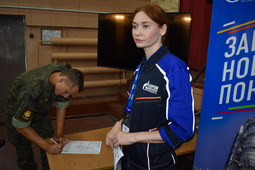 Full compliance with the Labor Code, competitive salary and voluntary health insurance (including minor children) are guaranteed. A social package, extra compensations and benefits are provided. If you want to be a part of the Amur GPP team, please send your CV: ok@amurgpz.ru, tel.: +7 (4162) 319–206.