Residential district for Amur GPP employees now welcomes its residents
Photos:
captioned
uncaptioned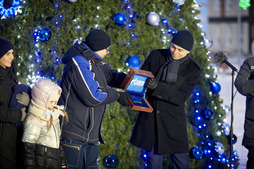 First 12 apartment buildings in the new Alekseevsky residential district in Svobodny have been put into operation today.
The solemn ceremony of handing over the keys to the first residents of the district was attended by Yuri Lebedev, General Director of Gazprom Pererabotka Blagoveshchensk LLC, Vladimir Konstantinov, head of the town of Svobodny, and Mikhail Shirokov, General Director of Zhiloy Mikrorayon LLC.
Alexey Miller, Chairman of PJSC Gazprom's Management Board, took part in the event via video conference link.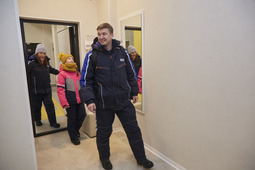 The residential district is being built in the north of Svobodny in order to provide сщmpany-backed housing for the employees of the Amur Gas Processing Plant (GPP). 42 five-storey houses and 36 townhouses for 5 thousand residents will be built here in total.
Public social facilities are also being built on the territory of the residential complex: a clinic for adults and children, a school, a daycare for children, a culture and leisure center, and a universal sports complex.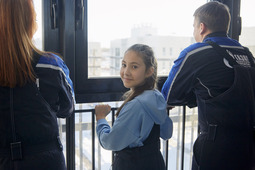 The district has its own autonomous utility infrastructure, including heat and water supply and sewer lines, and sewage treatment units.
The district's own gas boiler house supplies heat and hot water.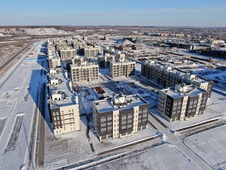 All facilities are designed for the Russian Far Eastern climate with a temperature difference of negative 40 to positive 40 degrees.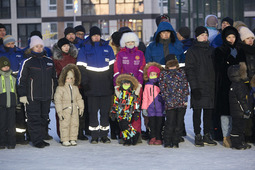 Cast-in-place reinforced concrete with increased wall thickness can withstand earthquakes up to 7 points.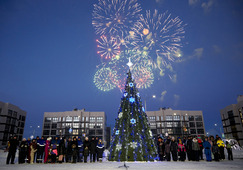 Construction of all the facilities of the new residential district is planned to be completed by late 2023.