A new medical center for professional medical examinations opened close to Amur GPP
Photos:
captioned
uncaptioned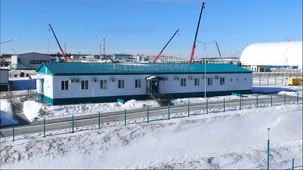 A new medical center for professional medical examinations opened close to Amur GPP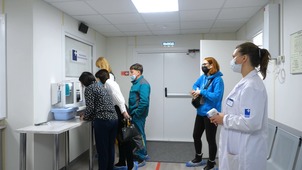 Project participants will be able to check their health in the immediate vicinity of the construction site. This is yet another component of the integrated medical infrastructure of the Amur gas chemical cluster which began its operation today.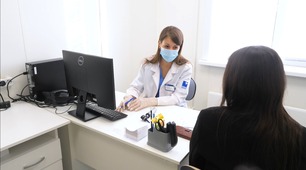 Center for medical examinations on the territory of the Amur gas chemical complex was built by NIPIGAS.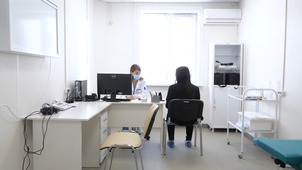 Employees of the companies involved in construction of the Amur Gas Processing Plant and the Amur Gas Chemical Complex will be able to undergo preliminary (when hired) and scheduled medical examinations, and foreign workers will be able to undergo medical examination in order to obtain a permit to work in Russia.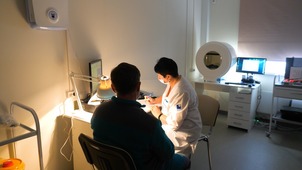 SOGAZ PROFMEDITSINA LLC acts as a medical operator of the center.
The staff of this medical institution has more than 40 professionals, including 15 specialist doctors: therapist, occupational therapist, narcology psychiatrist, psychiatrist, otorhinolaryngologist, ophthalmologist, neurologist, surgeon, dermatovenerologist, phthisiologist, infectious disease specialist, dentist, ultrasound survey doctor, functional diagnostics doctor, radiologist; nurses, laboratory assistants, junior medical and support staff.
The new medical center is equipped with 132 units of medical equipment, including the units for electrocardiography (ECG), electroencephalography (EEG), dental unit, etc.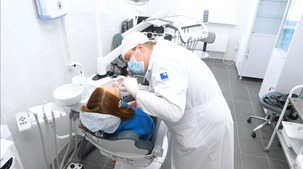 It is planned that the daily capacity for medical examinations of foreign citizens will reach up to 150 patients per day, and up to 100 people per day for scheduled medical examinations of staff working in the presence of occupational hazards.