Schools of Svobodnensky District are to be equipped with modern training complexes with support of Gazprom Pererabotka Blagoveshchensk
Photos:
captioned
uncaptioned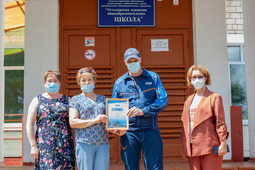 Regarding such disciplines, as chemistry, the schools with be provided with basic examination kits, including laboratory scales. Besides, the schools will be provided with basic examination laboratories for examination in physics, educational kits for studying the basics of robotics, programming and neurotechnologies. Such novelties for schools include also an electronic microscope. In total, it is planned to purchase the equipment with total price of around 740 thousand roubles.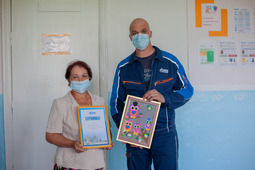 As it was noted by Andrey Belousov, Gazprom Pererabotka Blagoveschchensk Deputy Director General, "We are glad that we can be useful. Now for students it is going to be much easier to study in such advanced conditions. We wish your children success", during ceremony of handing over the certificates for purchase of training equipment to the directors of schools.