Commissioning is in progress at second commercial helium unit at Amur GPP
Photos:
captioned
uncaptioned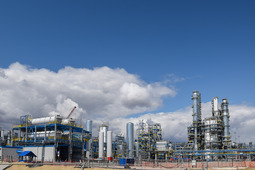 Mechanical completion of the helium treatment, liquefaction and loading unit construction has reached its highest level.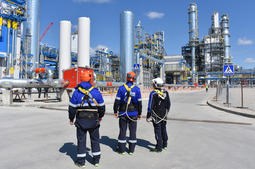 Employees of Azprom Pererabotka Blagoveshchensk (investor, owner and operator of the Amur GPP) and NIPIGAS JSC (general conractor), as well as the representatives of equipment suppliers have started its commissioning.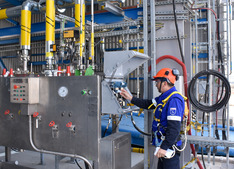 In particular, the final process piping dehydration is carried out with the achievement of the design dew point and subsequent inertisation.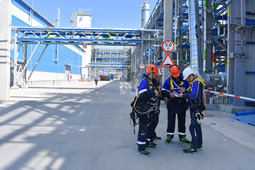 Individual tests of the air coolers and the steam-and-condensate pumps have been completed.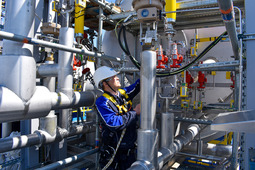 The last stage of oil flushing of the low and medium-pressure compressors is nearing completion.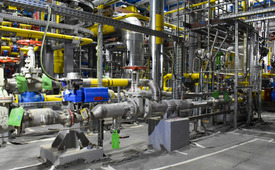 Functional tests of the ventilation and air conditioning systems are being conducted simultaneously.
All preparatory measures on the auxiliary systems (process, heating and fire water, low pressure steam) have been completed.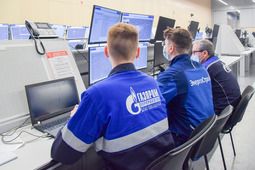 Gaseous auxiliary media (nitrogen and air) are already involved in the functional tests of the instrumentation and the equipment preparation for operation.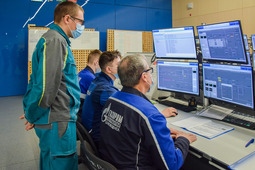 Amur GPP project provides for operation of three helium treatment, liquefaction and loading units, each with a capacity of 20 million cubic meters of helium per year.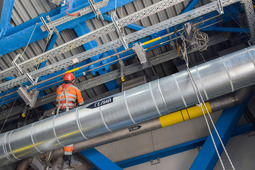 First helium unit was put into operation in September 2021.
After start-up of all three units, production will reach about 60 million cubic meters per year. This is comparable to the production of all US sites and significantly exceeds the capabilities of Qatar (45 million cubic meters), Algeria (14 million cubic meters) and Australia (4 million cubic meters).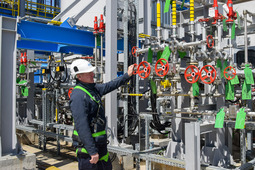 Helium is in demand in the high-tech industries. The most important area is production of pure media for instrument engineering, fibre optic cables and liquid crystal screens. It can also be found in energy-saving lamps. Helium is part of the synthetic air for divers, medical breathing mixtures, leaks are detected with its help, and it is used in spacecrafts to create overpressure in fuel tanks.