A lot of students apply for on-the-job training and employment at Amur GPP at job fair in Amur State University
Photos:
captioned
uncaptioned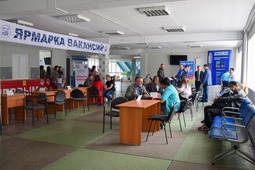 Gazprom Pererabotka Blagoveshchensk (investor, owner and operator of Amur GPP) took part at the job fair which was held at the Amur State University.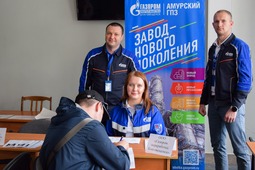 The event gathered around 500 students from nine faculties of the university and representatives of more than 45 companies and institutions from all over the Amur region.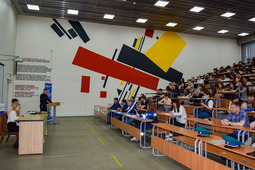 The students were able not only to learn more about the new gas processing plant but also communicate personally with the professionals of the process divisions and HR departments.
Gazprom Pererabotka Blagoveshchensk employees met with the students of several faculties including the Energy and Engineering and Physics Faculties as well as the Mathematics and Computer Science Faculty.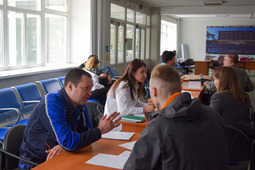 The job fair participants took part in the video tour of the Amur GPP and they were told about employment, benefits and career opportunities at the largest gas processing plant.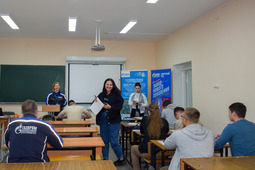 The students communicated personally with employers and filled out questionnaires. More than 100 students visited the booth of Gazprom Pererabotka Blagoveshchensk. 38 university students were willing to have on-the-job training with subsequent employment.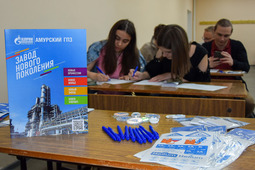 «Our plant is interested in the employment of qualified young professionals from the Amur region. So, we consider students and graduates without experience, however, they should have proficiency in an educational course for internship and further employment. We are interested in candidates who are highly motivated for professional growth,» said Sergey Solovyov, Deputy Head of the Hiring Department of Gazprom Pererabotka Blagoveshchensk LLC.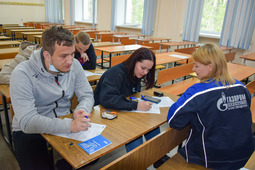 «The young professionals can get a unique experience and reach their full potential in their profession at the Amur GPP. We are waiting for the Amur young professionals as interns at the largest gas processing plant in Russia,» said Sergey Solovyov, Deputy Head of the Hiring Department of Gazprom Pererabotka Blagoveshchensk LLC.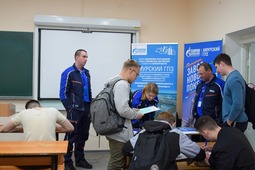 The Amur State University is the educational partner of the Amur GPP. Specialized areas of training have been opened on the basis of the university for the staff requirements of the plant.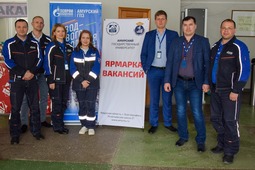 For this purposes, Gazprom Pererabotka Blagoveshchensk equips laboratories at the university, conducts on-the-job training for the students, and the Amur GPP employees take part in the qualification examination of the graduates.