Gazprom Pererabotka Blagoveshchensk support Lada multiservice centre to purchase rehabilitation equipment for handicapped children
Photos:
captioned
uncaptioned
Modernized office of adapted physical education for handicapped children has opened in Lada multiservice centre in Svobodny.
Gazprom Pererabotka Blagoveshchensk (investor, owner and operator of the Amur GPP) helped to purchase the specialized rehabilitation equipment for handicapped children.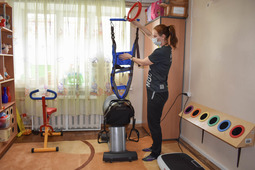 «We have managed to obtain a good instruction coordinator in adapted physical education. The specialized rehabilitation equipment was necessary in order to develop effective methods of rehabilitation. We approached Gazprom Pererabotka Blagoveshchensk LLC, our partner, and we got help from it,» Anna Bykovskaya, Deputy Director of Lada multiservice centre in Svobodny, thanked the gas industry professionals.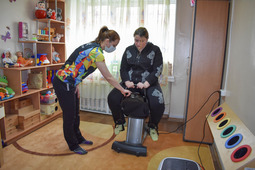 A rider machine, a Gross simulator, a running track for kids, a vibroplatform, a horseback riding simulator, wall bars and much more have been purchased with the funds.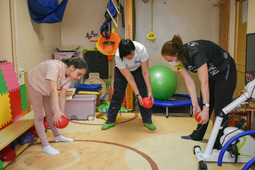 These modern equipment items will help children with different illnesses to develop fine motor skills.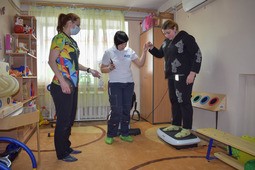 It is worth noting that some of the medical equipment items are compact and mobile, allowing the instruction coordinator to help handicapped children in-home.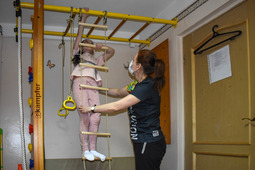 «We have a wide range of simulators and we do exercises with different groups of children. The important thing is that it is interesting for the children and the positive result is visible after a single training course,» said Alla Gvozdovskaya, an instruction coordinator in adaptive physical education at Lada multiservice centre in Svobodny.