Gazprom class team of school No. 1 in Svobodny represent Amur Region on 5th meeting of Gazprom class students in Kazan with good result
Photos:
captioned
uncaptioned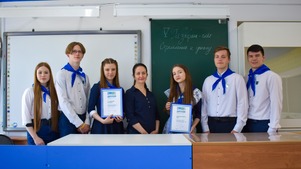 Tenth graders of Gazprom class sponsored by Gazprom Pererabotka Blagoveshchensk LLC in Svobodny returned from the 5th meeting of Gazprom class students which took place in Kazan last week.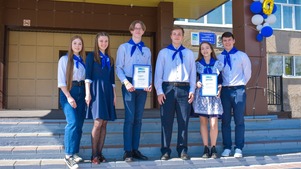 For five days, the students gained new knowledge in the field of petrochemical industry, took part in the workshops, defended their projects, participated in a cardiotraining with Russian sports superstars and got acquainted with the Tatar cultural traditions at national Sabantuy festival.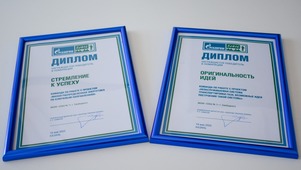 «I have got a lot of impressions and found new friends. Every day brought us something new. I really enjoyed working in a team to solve a given case and communicating with our tutor,» said Mikhail Chaika, Gazprom class student.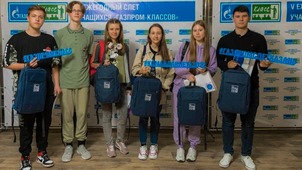 Together with experts and representatives of Gazprom partner universities, the students talked about how to become a professional that PJSC Gazprom needs at the panel discussion at the assembly.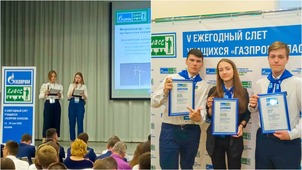 They learnt about the advantages of the higher educational institutions, faculties and professions, and opportunities to do research as well as how to fulfil themselves professionally upon graduation.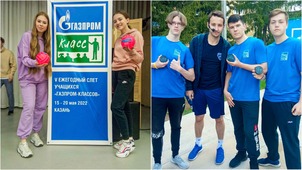 «I suppose that we had one of the best teams: we quickly distributed the roles and tried to find out as much information about our topic as possible from our tutor. Each of us will remember this 5th meeting for a long time,» Maxim Pisarev, a Gazprom class student, shared his impressions.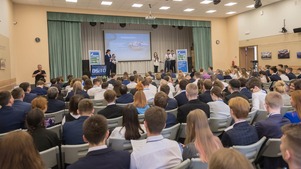 As a result, the tenth graders from Svobodny have become winners in the Striving for Success nomination with their Small-Scale Distributed Generation in Key Areas project as well as in the Originality of Ideas nomination with the Maintenance-Free Gas Transportation System and Possible Ideas of Building Such System project.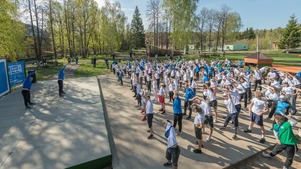 «Highly qualified professionals from Gazprom worked with the student teams and answered their questions about gas processing, transportation and supply. The students communicated with representatives of Russian educational institutions, took a virtual tour of the universities and found out about their admission terms,» said Ekaterina Gaidukova, a teacher of school No. 1 in Svobodny, who accompanied Gazprom class students to Kazan assembly.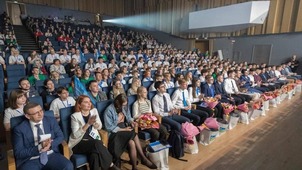 150 senior high school students of Gazprom classes from 21 companies of Gazprom Group, 30 representatives of schools and subsidiaries, and 14 representatives of the partner universities took part in the 5th meeting of Gazprom class students.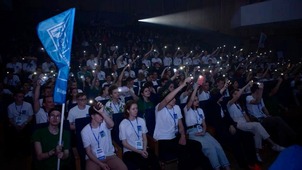 The first Gazprom class opened on September 1, 2017, at school No. 1 of the Amur Region in Svobodny. It was established by Gazprom Pererabotka Blagoveshchensk acting as the investor, owner and operator of the Amur GPP.