Gubkin University teachers prepare advanced professional training programs for Amur GPP employees
Photos:
captioned
uncaptioned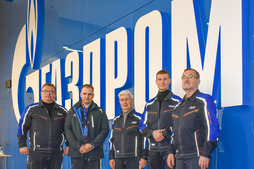 Delegation of the Gubkin University teachers visited the Amur GPP to develop the advanced professional training and re-training programs in the professions in most demand.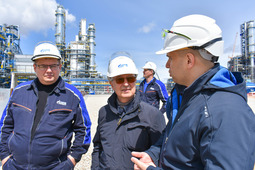 The scientists learnt the processes during pre-commissioning, commissioning, and production ramp-up.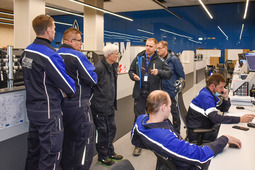 They are developing new training courses and specialized software for the plant and the industry in general which are based on the actual start-up experience at a new plant equipped with modern equipment and with a high level of gas processing automation.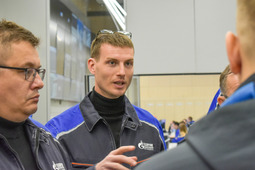 «It's extremely important that we have practice-oriented training, and we are willing to enrol professionals and retrain them right here in our training and production center. We need to cooperate constructively with the scientists and the teachers towards the development of such format,» said Danis Fayruzov, First Deputy Director General of Gazprom Pererabotka Blagoveshchensk LLC.
«Our current most important task is to systematize the functions performed by the employees at the new plant and to assess what type of difficulties they face upon operating process organization, as well as to assess what problems arise when starting up and shutting down of the process equipment. We are preparing it together with the colleagues from the Amur State University,» explained Dmitry Zhedyaevsky, Head of the Department of Research and Educational Integration at Gubkin University.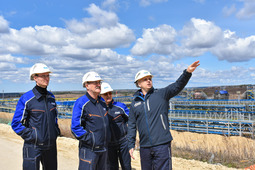 «Our Gas Chemistry Department trains the key professionals like process engineers for natural gas processing. It is important to give not only a good theory but also specific skills which are required by employers, so that our graduates find a job at the leading world-level plant immediately upon completion of their studies,» said Firdaves Zhagfarov, Acting Head of the Gas Chemistry Department at Gubkin University.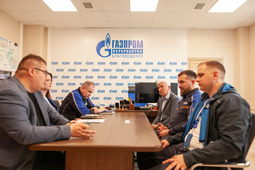 «Together with the colleagues, we have identified some priority training programs for the professionals of Gazprom Pererabotka Blagoveshchensk that need to be adapted and refined with regard to the needs of the plant, and we will implement them on the basis of the training and production center at the Amur GPP,» Elena Chudakova, Head of the Training and Production Center of Gazprom Pererabotka Blagoveshchensk LLC, told about the outcome of the visit by the Gubkin University teachers.