Gazprom Pererabotka Blagoveshchensk presents multimedia equipment to Svobodny nursing home for single residents
Photos:
captioned
uncaptioned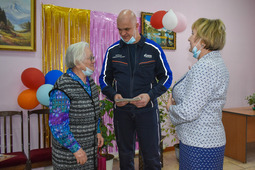 Gifts from Gazprom Pererabotka Blagoveshchensk LLC: state-of-the-art projector, laptop, screen and TV were brought and installed in Veteran house leisure center in Svobodny back in early March.
Since the relaxation of COVID restrictions, the Gas Processing Plant employees have been able to come to visit Svobodny elderly residents only today.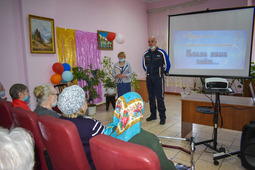 «You are an example to us. I personally look up to you. I want to live the same decent life as you. Please accept our gifts with much gratitude. I hope that the new equipment will help make your life more fulfilling and comfortable,» said Andrey Belousov, Deputy General Director of Gazprom Pererabotka Blagoveshchensk LLC, at the meeting.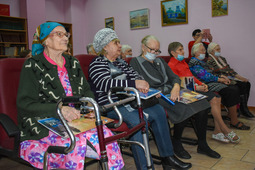 The gifts really came in handy, inasmuch the leisure center is a cultural point of attraction for the residents.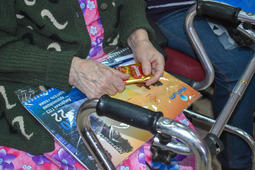 Lonely grandparents spend their free time here. They watch TV, read books, share their interests, and participate in events and joint tea parties.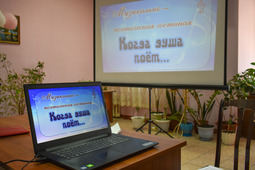 The International Women's Day has already been celebrated with the multimedia novelties at the leisure center.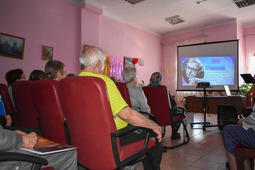 They also helped to make today's music and poetry party «When the Soul sings...» more heartwarming dedicated to the 110th anniversary of the birth of lyricist Lev Oshanin.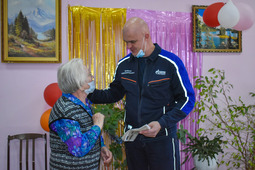 «And to diversify leisure time of our house residents, we purchased multimedia equipment at the expense of Gazprom Pererabotka Blagoveshchensk. Thanks to it, the events have become more interesting, eventful and convenient for the elderly, who often have vision and hearing problems. Thank you very much for your help,» Natalia Litvinova, director of Veteran house leisure center in Svobodny, thanked the gas industry workers.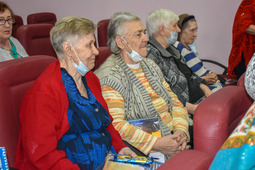 Natalia Litvinova presented recognition letters addressed to General Director and company's employees.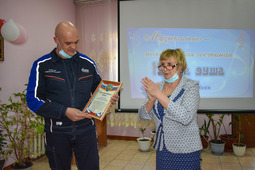 Zinaida Kontaleva, 89-year-old resident, front worker, teacher from Kostyukovka, gave her gift to Andrey Belousov for the good deeds of Gazprom Pererabotka Blagoveshchensk.