Construction of canteen for 300 people in Amur GPP administration area nearing completion
Photos:
captioned
uncaptioned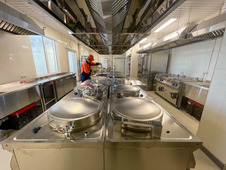 The canteen building for Amur GPP employees located next to the plant administration building is being prepared for commissioning.
Construction of a two-storey building with an area of more than 3,000 square meters is 95% completed.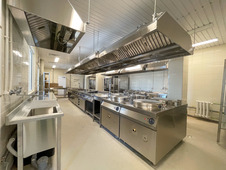 Facade facing and installation of the roof remain to be completed Doors and windows are installed in the building, the facade is insulated, and the heating system is running.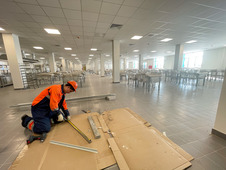 Internal finishing of the premises has been completed. Commissioning of the power supply system is carried out, elevators are installed, furniture and all necessary equipment are installed.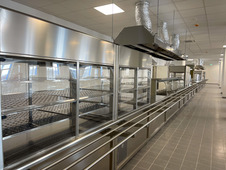 The canteen with a built-in store would be able to take up to 300 people simultaneously. The building has lobbies, dressing rooms and kitchen facilities including several workshops: baked goods, meat and fish shop, vegetable shop, hot and cold shops.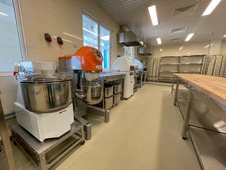 The cooks will also have primary processing rooms, washing rooms, cold stores and storerooms. The canteen is equipped with all the necessary equipment: racks, tables, counters, scales, cabinets, bactericidal lamps, washing tubs, refrigerators, trolleys, dishwashers, steam convector, boilers, and stoves.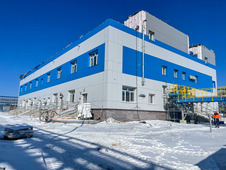 It is assumed that 38 people will work in the canteen.