Amur GPP participates in the job fair of Gazprom subsidiaries held at the Industrial University of Tyumen
Photos:
captioned
uncaptioned
Traditional job fairs of Gazprom subsidiaries resume in the largest industry universities in Russia in this academic year. This week, more than 100 graduate students had their consultations at the stand of Amur GPP at the Industrial University of Tyumen (IUT) on potential employment and internship. More than 40 visitors filled out the company's questionnaires.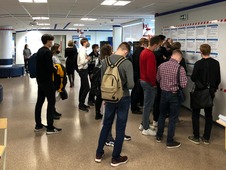 Answers to the questions of the students and graduates were given directly by the representatives of Gazprom Pererabotka Blagoveshchensk acting as the investor, owner and operator of the Amur Gas Processing Plant.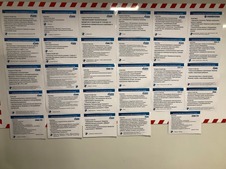 Significant interest in the plant was demonstrated by the students trained in the following disciplines: chemical technology of oil and gas processing, chemical production machinery, oil and gas business, heat and gas supply and ventilation, construction and operation of gas and oil pipelines and gas and oil storages, standardization and metrology, automation of technical processes and production.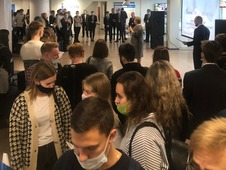 In late September, Gazprom Pererabotka Blagoveshchensk participated in a job fair at Ufa State Petroleum Technological University (USPTU), where more than 200 people had their consultations, and 80 more filled out the employment and internship questionnaires. Next job fairs with the participation of Amur GPP will be held: — on October 21 at the National University of Oil and Gas «Gubkin University» in Moscow; — on November 11 at the National Research Tomsk Polytechnic University.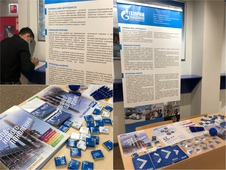 Check out current job offers at the Amur Gas Processing Plant on the official website of Gazprom Pererabotka Blagoveshchensk at http://blagoveshchensk-pererabotka.gazprom.ru/career/vacancies/. and at HeadHunter website: https://hh.ru/employer/1889873#vacancy-list. Submit your CV to the recruitment department of Gazprom Pererabotka Blagoveshchensk LLC at ok@amurgpz.ru.