Viktor Zubkov, the Chairman of the Board of Directors of PJSC Gazprom, visited the Amur GPP exhibit booth on the Saint-Petersburg International Gas Forum.
Photos:
captioned
uncaptioned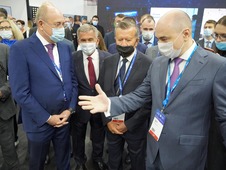 Gazprom Pererabotka Blagoveshchensk LLC Director General Yuri Lebedev reported on the progress of the plant construction and on start of operation of first two lines and operation of the first helium purification, liquefaction and loading unit.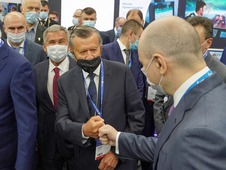 Besides, acting as the head of Department 353 of PJSC Gazprom, Yuri Lebedev discussed with Viktor Zubkov the projects of upgrading other gas processing plants of Gazprom Pererabotka in Russia.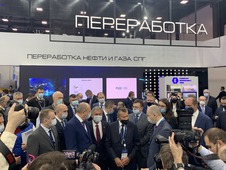 Namely, these plants are Gas Condensate Stabilizing Plant in Surgut, Astrakhan GPP and Gazprom Neftekhim Salavat process complex. The discussion turned out to be quite lively.