Gazprom Pererabotka Blagoveshchensk has helped to restore a house after a fire for a family of 17 people in the village of Nizhniye Buzuli in Svobodnensky district
Photos:
captioned
uncaptioned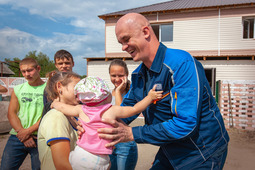 The Kukushkiny family is unusual: there are 15 children in it, 13 of whom are adopted.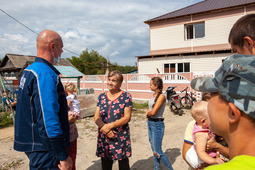 The older children have already grown up and left their parent home, but they come when possible to help around the house and a large household.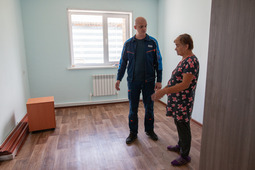 The tragedy occurred in April of this year. Everything was burned in the fire: furniture, documents, and household appliances.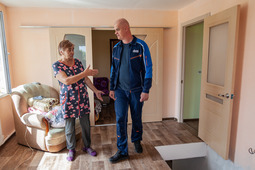 Sergey Kukushkin, the father of the family, sustained severe burns when he was taking the youngest out of the fire. Fortunately, everyone survived.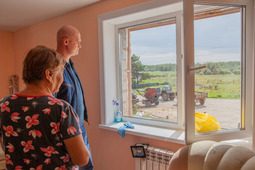 They even managed to save all the house animals. The examination has shown that the house can be restored.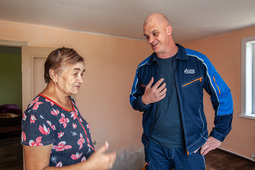 Administration of Svobodnensky district, caring neighbors and friends, as well as Gazprom Pererabotka Blagoveshchensk have come to the rescue.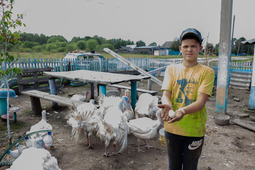 Kukushkiny family raise turkeys.
«The story shocked me to my core. A huge friendly family was left without a roof over their heads. And of course, we responded and helped to restore the house. Company funds were used to purchase materials for the heating system, doors, drywall, tiles and much more,» says Andrey Belousov, Deputy Director General for General Affairs of Gazprom Pererabotka Blagoveshchensk.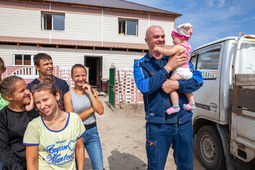 «We are repairing the house with the whole family, and the children are helping a lot. At first, we lived in an apartment provided by the district administration, but now we have returned to our home. Part of the family spends the night in the bathhouse which has been converted. The children have already moved to the second floor of the house, and we are trying to make it before the cold weather,» says Nadezhda Kukushkina, the mother of the family.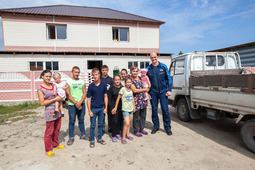 «Thank you for your help. I was once again convinced that there is a lot of good in the world! Very soon, we will gather in the kitchen with our big family: we have 28 people together with our grandchildren, and we will invite guests to a housewarming party,» says Nadezhda Kukushkina, the mother of the family," says Nadezhda Kukushkina, the mother of the family.